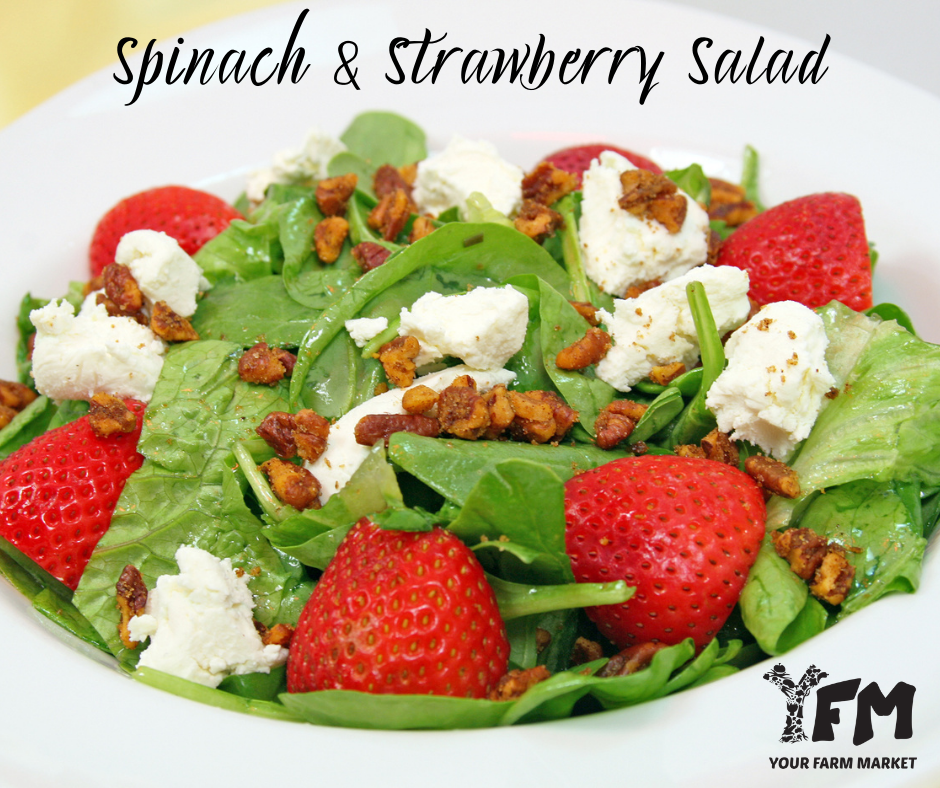 Spinach & Strawberry Salad
This salad is super simple, full of flavour, and makes use of our favourite local ingredients that are now in season. It's quick and easy, which makes it ideal for a warm spring day. We think it just might be our new favourite.
INGREDIENTS:
Fresh, Local Spinach, torn into bite sized pieces
Local Greenhouse Strawberries, sliced
Nuts, seeds, or bacon bits for an added crunch
Chèvre (soft goat cheese) or Feta Cheese
Drizzle with your favourite Salad Dressing. We suggest the Apple Farm Salad Dressing, or the Strawberry Vinaigrette from Harvest Goodies.