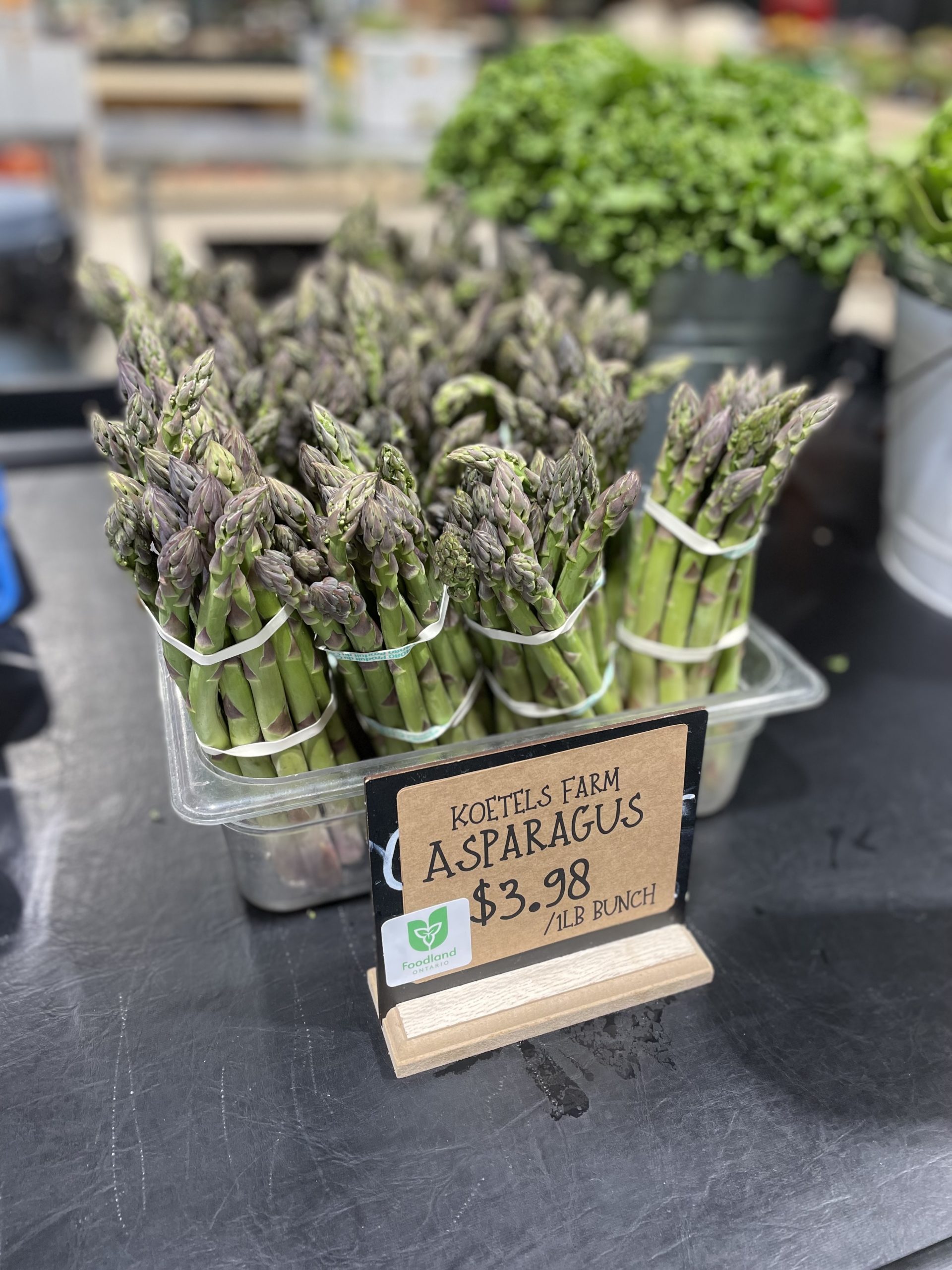 Your Local Farm Fresh Market
We have a network of over 40 local farmers from across Southwestern Ontario that we gather up the Bounty of Local, Fresh Produce when it is in season and bring it to YOU in YOUR community! The Local Food season begins in May with fresh Asparagus, Strawberries, and greenhouse products like peppers, tomatoes, and lettuce and finishes off in December with Squash, apples, pumpkins, and Christmas Trees!
We have also partnered with local businesses to bring you fresh eggs, bread, baked goods, preserves, honey, coffee, chocolate, and maple syrup!
This isn't just our farm market…this is YOUR farm market.
We want YFM to be an out of the ordinary place to experience farm fresh!
For 17 years, YOUR Farm Market has been sourcing farm fresh produce, meats, cheese, and baking, just for YOU. 
We invite you to come out and meet our exceptional team. In Woodstock you can find us at our new year-round market located at 39 Young Street. Between May and December you can also shop local at our Beachville Rd Market, 585085 Beachville Rd where we are open daily, 9am – 6pm.
We can't wait to meet you!
We've just celebrated our first anniversary in the year-round market at 39 Young Street where we are open daily, 8am – 6pm.
In 2019 we opened the Beachville Rd Market on the west end of Woodstock just as you leave the city limits. This market is located at 585085 Beachville Rd and is open May to December.
After a year away due to COVID restrictions, YFM is excited to return to the Home Hardware parking lot at 1147 Dundas Street on the east end of Woodstock. For 2021, this market will be home to our most popular items, making your Express Lane visit a quick and easy stop.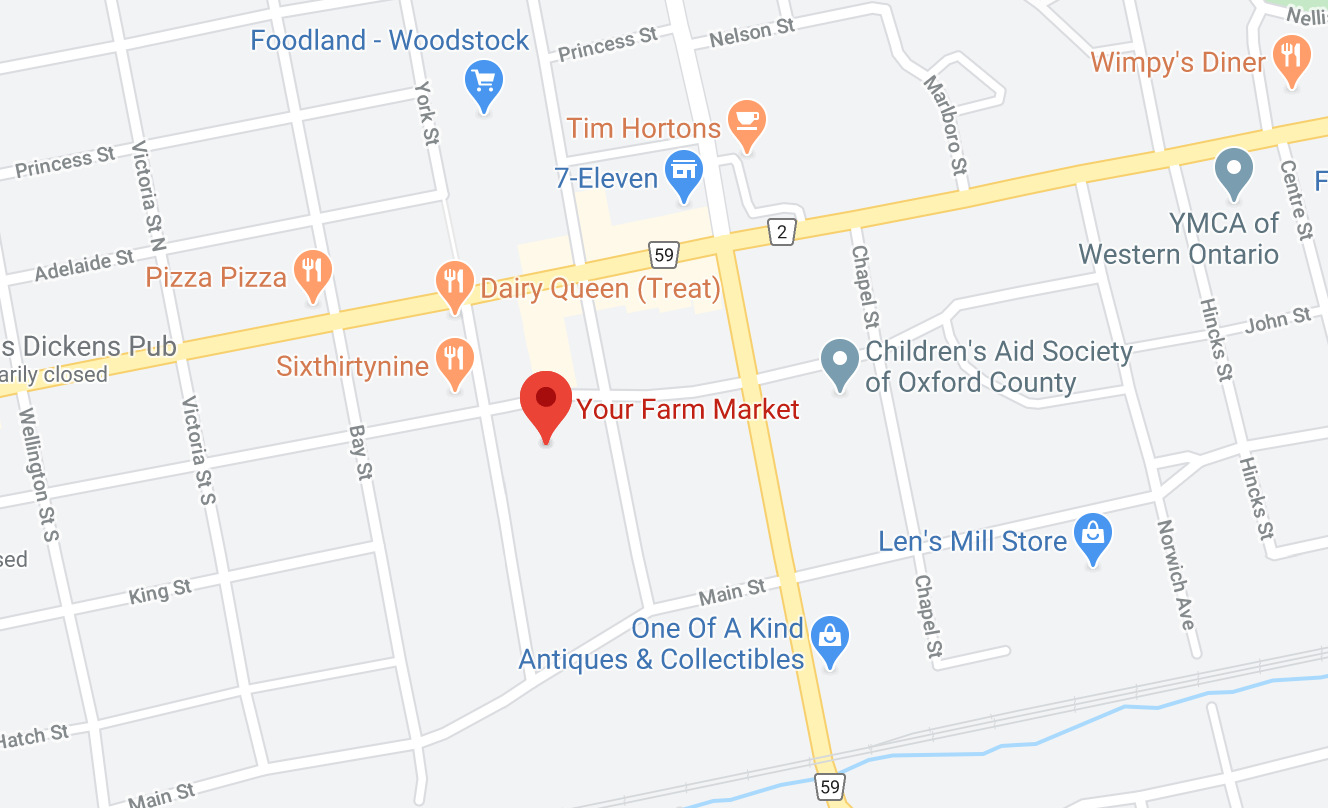 Your Farm Market
39 Young Street
corner of Young and Peel
7 days a week
8:00am – 6:00pm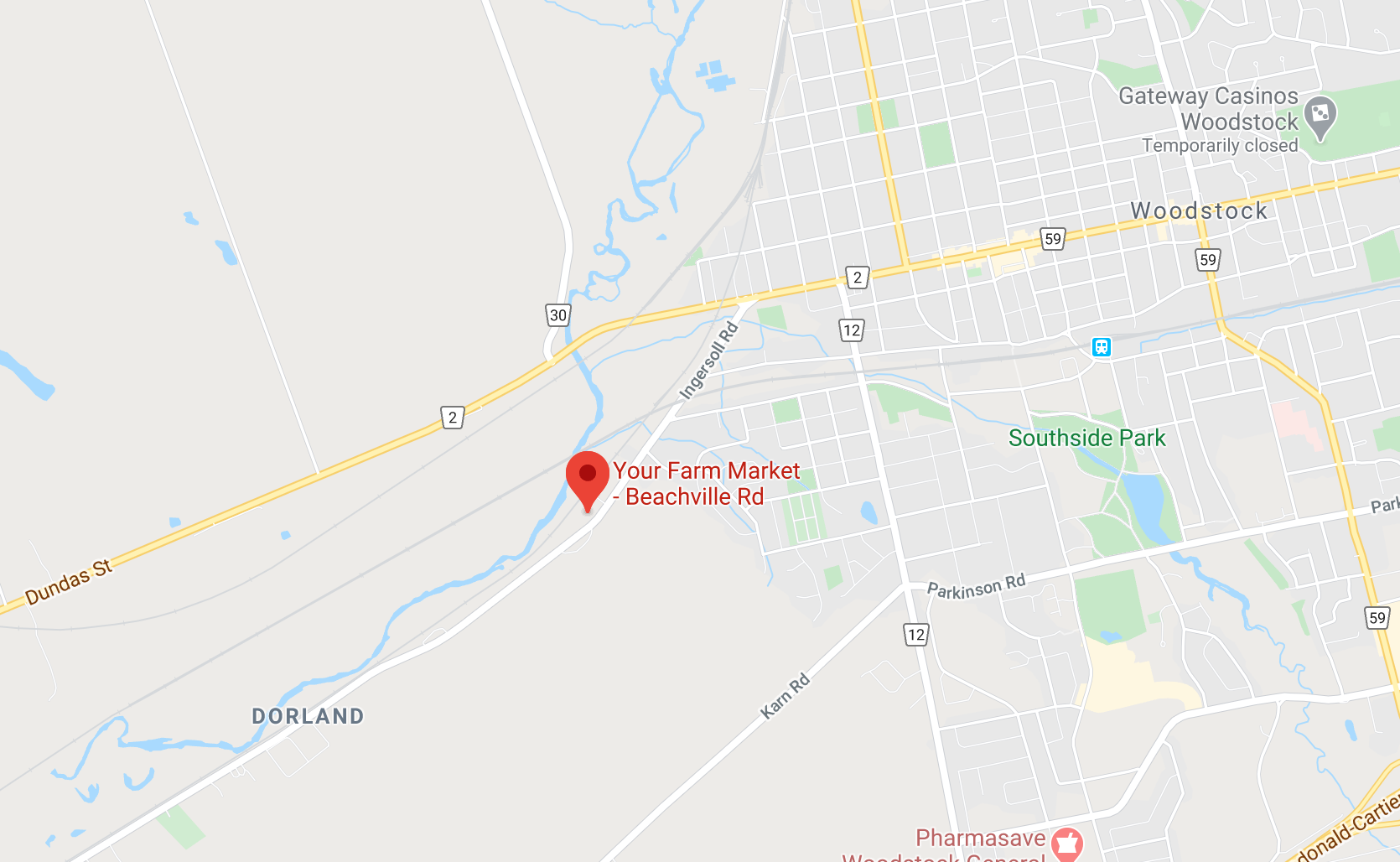 YFM - Beachville Rd
585085 Beachville Rd
the west end of Woodstock
Open May 5 to December 2021
9:00am – 6:00pm Daily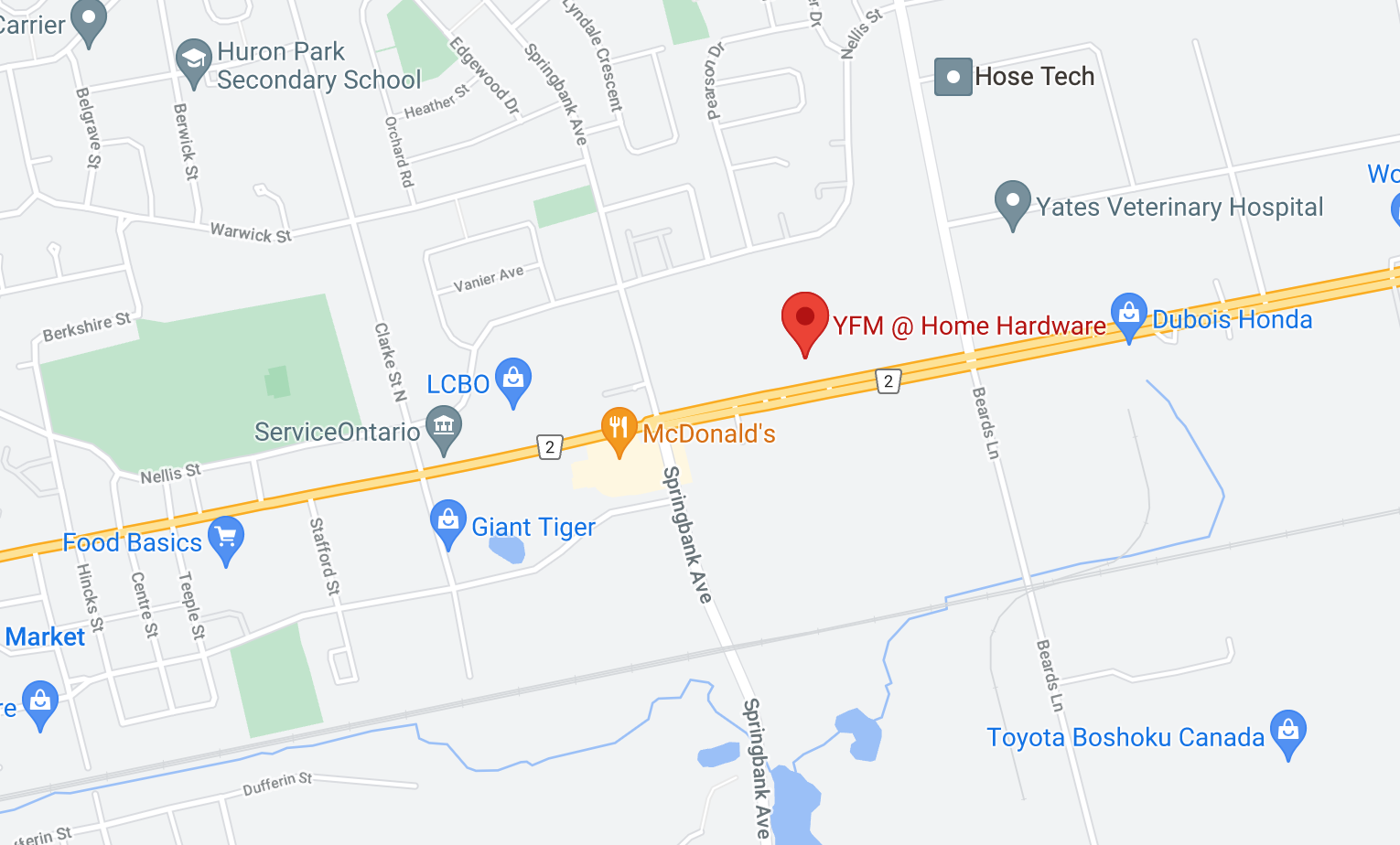 YFM @ Home Hardware
1147 Dundas Street
in the Home Hardware Parking Lot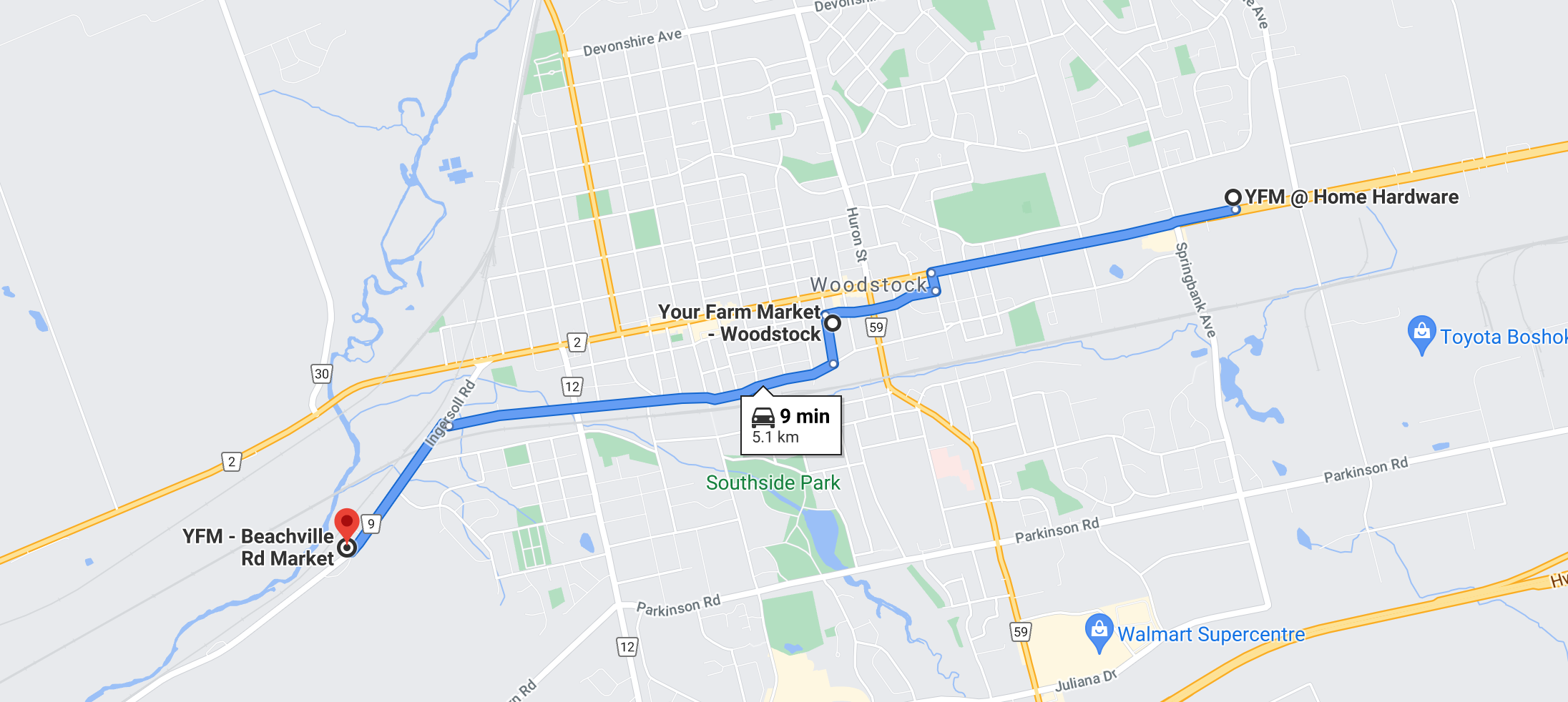 Become a YFM Supplier
We are always on the lookout for locally grown and produced products to add to our offerings. Connect with us to talk about the unique opportunity to showcase LOCAL products at YFM.
Get in Touch